problems clearing cache file D:\inetpub\webs\bebviadellapiazzait\cache/refTableSQL/14ed25cc0598531dbc60be74e2016ebbproblems clearing cache file D:\inetpub\webs\bebviadellapiazzait\cache/refTableSQL/267ec68c8c7aed7c532264241e14ab6fproblems clearing cache file D:\inetpub\webs\bebviadellapiazzait\cache/refTableSQL/85f9e0f38a08d2fdfc1f9970e0d09f39problems clearing cache file D:\inetpub\webs\bebviadellapiazzait\cache/refTableSQL/bbcb87e5d71ae017a02008caf13c287bproblems clearing cache file D:\inetpub\webs\bebviadellapiazzait\cache/refTableSQL/f16c65c68809d874dea7b8b5e1066e82problems clearing cache file D:\inetpub\webs\bebviadellapiazzait\cache/refTableSQL/f8b765630c55fd68f7f55103c078d2a8
Error
problems clearing cache file D:\inetpub\webs\bebviadellapiazzait\cache/refTableSQL/14ed25cc0598531dbc60be74e2016ebbproblems clearing cache file D:\inetpub\webs\bebviadellapiazzait\cache/refTableSQL/267ec68c8c7aed7c532264241e14ab6fproblems clearing cache file D:\inetpub\webs\bebviadellapiazzait\cache/refTableSQL/85f9e0f38a08d2fdfc1f9970e0d09f39problems clearing cache file D:\inetpub\webs\bebviadellapiazzait\cache/refTableSQL/bbcb87e5d71ae017a02008caf13c287bproblems clearing cache file D:\inetpub\webs\bebviadellapiazzait\cache/refTableSQL/f16c65c68809d874dea7b8b5e1066e82problems clearing cache file D:\inetpub\webs\bebviadellapiazzait\cache/refTableSQL/f8b765630c55fd68f7f55103c078d2a8
Nature
We are located in the heart of the National Park of the Abruzzi, one of the most ancient and important parks in Italy. A veritable paradise for those who love the beauties of nature and related activities. An ideal place for hiking, bikeriding and horseriding, and in winter, skiing and snowshoe walking. The Park territory is covered in a tight network of walking trails which permit the exploration of the entire territory through valleys with ancient beech forests, gorges, canyons, streams and lakes, up to the highest peaks over 2000 metres high.Guests may participate in excursions and organized tours with qualified guides who may be contacted through various agencies in the town.
Traditions
In the park there are around eighteen municipalities which underscore the age-old attachment of human beings to their incontaminated territory.All of this has promoted the blossoming of the typical rural culture of the internal areas of Southern Italy. Every town offers its own typical specialities in wine, food, crafts and folk traditions.It is possible to visit these villages attached to mountain slopes by car, through highly suggestive scenic routes which wind even beyond the Park into the entire area of the mountains of the Abruzzi, Lazio and Molise regions. Pescasseroli is situated close to the borders of these three regions.
Winter Sports
Pescasseroli is equipped for alpine skiing with numerous ski lifts, 20 km of ski runs and a ski school. A few minutes' drive away we also have a resort equipped for cross-country skiing, with relevant school and ski hire. Less than 1 hour's drive away there are also the most important ski resorts of the Abruzzi region, like Roccaraso, Campofelice, Ovindoli and Scanno.
Il Parco Nazionale d'Abruzzo, Lazio e Molise rappresenta una delle rare zone dell'Europa Occidentale dove, nelle vaste foreste di faggio che ammantano i monti o nelle alte praterie rupestri, è ancora possibile imbattersi in animali come l'Orso marsicano, il Camoscio d'Abruzzo, il Lupo, il Cervo, il Capriolo e l'Aquila reale.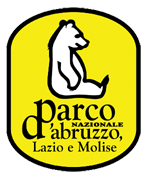 excursions and trekking on the Abruzzo Lazio Molise National Park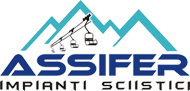 -
Hotel Pescasseroli
- Segnalato da Etineris.net -
hotel low cost
-
Bed and Breakfast Ring Europe